eCommerce
Put your brand online and sell your goods and services with our eCommerce shopping solution.

Products
No matter if you have a few products or many products with options for size and color etc. our product management system supports it all.
Create catalogs of one or more products or embed products in pages or blog posts.
Handle sales tax according to your local rules.
Our product application handles multi-select options like size or color and date specific pricing, minimum quantities, coupon codes and much more.
Product registration
Handles product registration application with serial number tracking. Optional track keeping of OS (Operating Systems) and version numbers.

Shopping Cart
Select items to cart, checkout and payment.
Our Product, Product Registration and Digital Downloads work with or without the payment integration.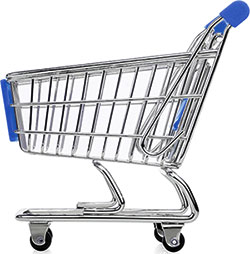 Digital downloads
Our Digital Download application lets you set up file downloads for your visitors. The downloads can be free or with payment.

Stand out from the crowd
Ready?
Contact us for your free estimate today!